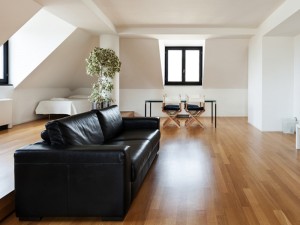 Looking for a new laminate floor in your home or office?
Laminate flooring provides you one of the cheapest ways in which you can give your home a modern clean look. You can simply brighten up your home and can enhance it by incorporating laminate flooring in your house. This kind of flooring is ideal for those who are searching for some less expensive flooring options.
Moreover, these are much robust and even needs less care than any other kind of floorings. You can manage with this style even if the house has a poor setting for wooden floors. They are even durable and can withstand moisture. The laminate flooring is available in many different patterns and designs. Moreover, it's very easy to clean it. It provides many benefits and installation of this kind of flooring is a hassle free process. It is sold in the form of sheets, block, or squares. It is durable and resistant to scratches unlike hardwood flooring.
Please visit our portfolio to see samples of some of our recent laminate floor projects. Or contact us for a free no obligation quotation.