Stylish new flooring in Burgess Hill
If you are tired of your old, worn flooring and want to liven up your home or business premises, there are a range of options available to you. Do you prefer the luxurious and comfortable feel of carpet, or the durable, classic look of hardwood flooring? Whatever suits your style, you need to know that your new floor will look fantastic and perform well for many years to come. That is why you need to trust the job to skilled flooring and carpet fitters Burgess Hill. Locally based contractors can get the work done quickly, effectively and for a competitive low price. You could be enjoying your new floor in just a few short days if you pick up the phone and call Amwick Floors today!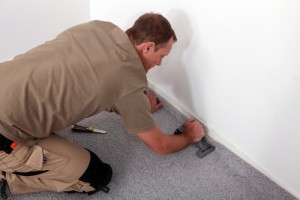 Choosing a professional for flooring in Burgess Hill gives you the reassurance that the job is done right. With a trusted team of contractors, you are protected by insurance cover while they work and by a comprehensive guarantee when they finish. Fitting new flooring yourself can be stressful and might result in errors that leave the floor unstable or unsafe. When the job is done by experts, safety is of the essence and every part of the task is completed to the very highest standards. Save yourself time and worry, and make sure you are not putting yourself at risk of injury. Let our floor fitters do the work and you will be left with a great result and a durable, stylish floor you can enjoy for years to come.
From commercial flooring to home carpeting, we cover every aspect of floor care and maintenance. All flooring is sourced from leading suppliers and fitted in line with safety and performance regulations, making us the team to trust.
If you are looking for carpet fitters in Burgess Hill, and would like to get in touch please fill in the form and we'll get in contact with you just as soon as we can.
Or you can email us directly amwickflooring@yahoo.co.uk
Call us for a no obligation quotation on
01273 430 696 or 01273 551 944